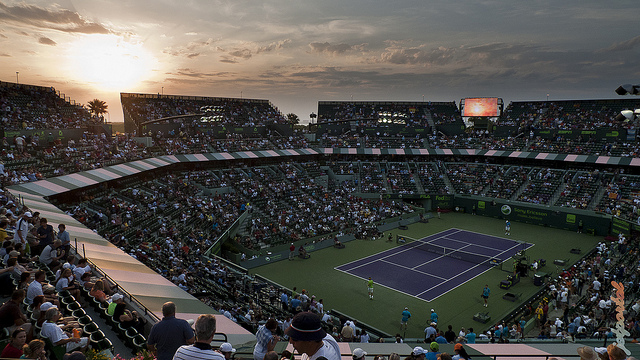 Live tennis satellite TV schedule
SuperTennis is an Italian terrestrial and satellite television channel broadcasting tennis live.
Among the various events, SuperTennis TV broadcasts the Davis Cup, the Fed Cup, the ATP World Tour Masters 1000, ATP World Tour 500 series and the WTA Tour.
SuperTennis also transmits the news, recounts, comments and interviews on current tennis events.
Anyone with a satellite dish and an HD decoder can receive the channel at no cost via HotBird 13°E satellite position.

Connecting sports and TV in the best possible way
Foto: "Crandon Park Stadium" by jeffrey montes under (CC BY 2.0) Flickr
All Channels logos are of an organisation and are protected by copyright by heir respective owners. SportEventz Blog makes no intention to infringe on any intellectual property or copyrights. Logos are provided for means of identification only.